Happy Birthday to Korg! And that's what they thought themselves to and continues its 50th anniversary celebration by offering a run of keyboards in limited edition colors: the MicroKorg and the 61-key Krome Music Workstation.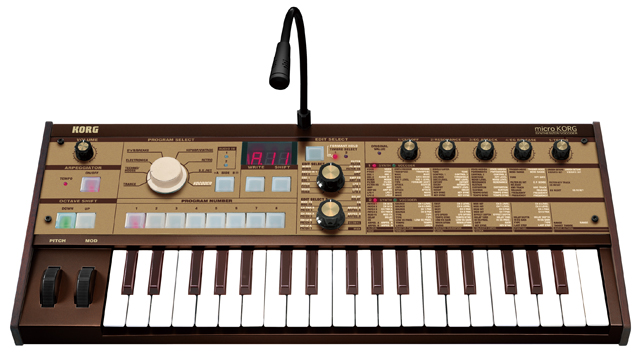 Limited Edition Colors
The popular MicroKorg synth/vocoder, which celebrated its 10th birthday in 2012, is available in a limited-edition Gold finish with the original wood side panels. Quantity is limited to 2000 units world-wide, starting in December 2013. First launched in 2002, MicroKorg made the synthesizer available to everyone by combining mini-keys, battery power, a simple-to-use interface, and phenomenal sound, all at an attractive price. Today, it's still a popular choice not only for keyboardists, but also for bass players, singers, guitarists, producers and DJs looking to add its vintage sounds to their instrument arsenal.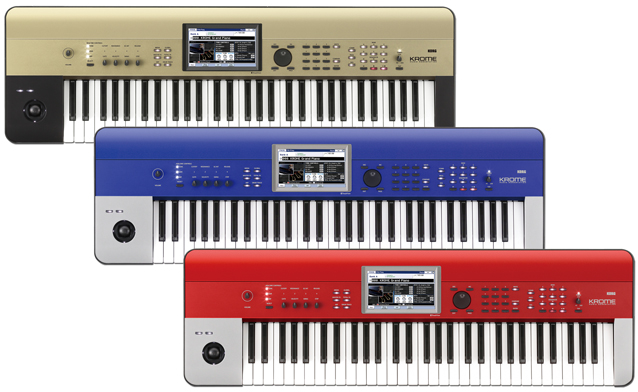 The Krome Music Workstation is now also available in eye-catching, limited-edition colors. While supplies last, the 61-key version is available in red, blue, and gold color choices. Like the mainline Krome models, these limited editions offer a carefully chosen selection of piano and drum sounds derived from the flagship Kronos, as well as new electric pianos for high quality sounds at users' fingertips. Also included is a plethora of other sounds and powerful production tools such as a piano-roll style sequencer, complemented by a widescreen color TouchView display, for an intuitive and organic experience.
The Limited Edition MicroKorg can be found at Guitar Center locations in the U.S. in December 2013, for a U.S. Street price of $399.99. Limited edition Krome models in red and blue can be found in December at select, authorized Korg USA dealers – and gold models at U.S. Guitar Center locations – for $999.99.