For anyone wanting to learn the secrets of tech house or techno production, this new online course from Producertech is essential viewing. The lessons provide a thorough, in-depth guide to constructing a banging dancefloor filler, from one of the most respected producers of the last decade, Paul Maddox.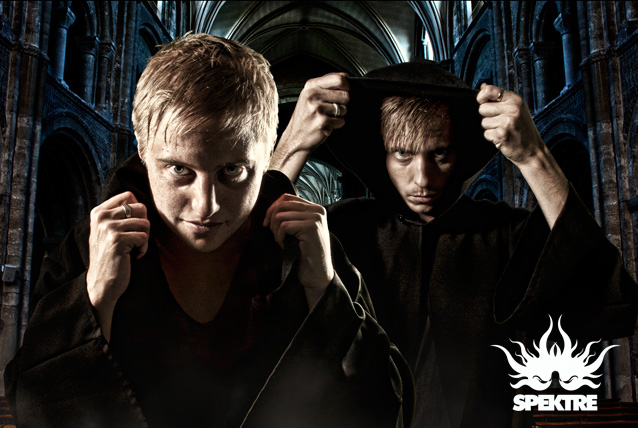 Paul Maddox
With numerous releases under his own name and also his co-productions as Spektre, on labels like Data, Positiva, Tidy and Viscious, his tracks have seen support from revered DJs such as Carl Cox, Richie Hawtin and James Zabiela. On this course, Paul shares the secrets of his success, uncovering his methodical and clever approach to producing slamming house and techno.
Paul's impressive wealth of production knowledge is apparent right from the start, as he skilfully employs a multitude of techniques to construct his own kick and bass parts. His highly trained ear picks out the precise frequencies required at all times, as he demonstrates how to layer sounds together and produce a full and complete groove. After all the main parts have been sequenced and fattened up with effects, he moves onto the arrangement, with 2 lengthy lessons that show how to lay out the track, including a detailed look at automation, editing and effects processing techniques.
As well as teaching unique ways of using samples to create original parts, many of Live's synthesizers are also included, both individually and combined in instrument racks, as Paul demonstrates how classic bass, lead and FX sounds can be made. Some FX sounds are also constructed by resampling existing parts in the track and then adding various audio effects with automated parameter sequences, in order to build tension whilst also relating to other parts in the song, therefore assisting in the cohesion of the overall mix.
The final lesson shows some methods for ensuring the mix is exactly right, making alterations to levels and effects settings, before moving on to the creation of pre-master and mastered audio files, resulting in one track that can be sent off for external mastering and one that is ready for playing out. Listen to the mastered track:
Paul Maddox – Let You Go by Producertech
As well as being able to download the Live set made throughout the course, signing up also allows students to get their hands on a huge pack of bonus Loopmasters samples to add to their library. Furthermore, the course is currently listed at an introductory price of 25% off. To take advantage of this generous offer, visit the course page, here.
Features
» Online Tech House/Techno Tutorials by Paul Maddox (Spektre)
» Step-by-step guide, going from the very beginning through to final mastering
» Packed with useful Tips and Tricks, as well as new features in Live 9
» Includes the Live set from the course and a bonus pack of Loopmasters samples
» Check out the track made on the course, here: http://tr.im/48xb7
» Introductory offer of 25% off