Audio Artery is proud to present One DJ version 1.2; the biggest update since the launch. Based on user feedback more than 200 bigger and smaller tweaks and fixes have been done to One DJ during the past months. A full support for numerous DJ Controllers has also been added. One DJ is now simply Harder, Better, Faster and Stronger than before.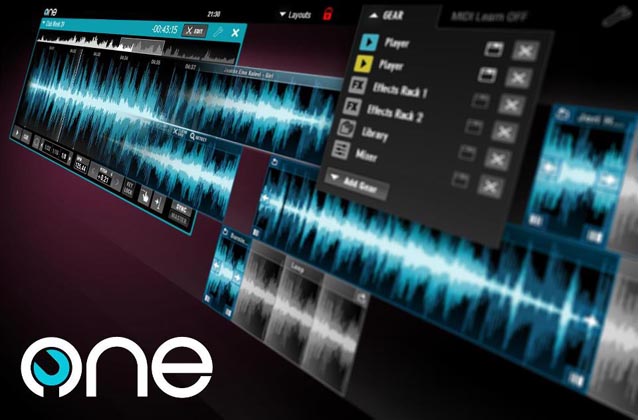 One DJ
This is a true All-in-One solution for preparing DJ sets, performing live and creating mixes. Modular User Interface and flexible Audio Routing make it easy to adjust One DJ to work the way You Do.
For the first time amongst DJ software One DJ allows total customization of your working environment. Choose the gear you need and arrange it exactly the way you like. Everything you see on screen can be freely moved and resized. Unlimited number of different layouts can be saved and loaded instantly from a simple drop down menu.
Here are some of the key fixes and improvements
usability improvements (for example cue markers and overview gear numbering)
several midilearn fixes
several crash fixes that cover many different areas:

decoding audio
detecting beats (updated zPlane aufTAKT)
analyzing collections
library operations

fixes to retreiving id tags from files
several optimizations (both in graphics and in audio engine)
iTunes fixes
several new mappings (device support)
snap to grid fixes
drag & drop improvements
library improvements
tap improvements
layout fixes