Denon has released some new vinyl discs to show off your style with the new colored replacement vinyls for the SC3900 and DN-S3700 Digital DJ Controllers. Available in three colors (Clear, White, and Blue), these vinyl accessories for your fit perfectly on your Denon DJ direct drive platters and give you that true vinyl feel.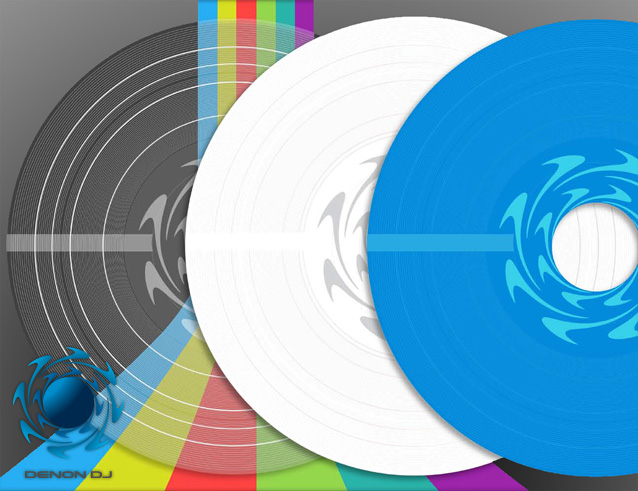 Features
9″ exact vinyl replacement for the SC3900 and DN-S3700 Digital DJ controllers
Each vinyl disc has audio cut into the surface for that unmistakeable feel of a true spinning record
Scratch marker etched into each disc for more accurate mixing and scratching
Available in Blue, White, and Clear
Available now from your Denon DJ dealer. Suggested Retail Price: €12.50 each excluding local tax.