Introducing the RAVEN MTi by Slate Media Technology, the world's first multi touch DAW control surface. The RAVEN MTi is a state-of-the-art multitouch DAW and software controller featuring the RAVEN MIXER, a powerful multitouch mixer that can control all major DAWs and a flexible and user-customizable, multifunction TOOLBAR.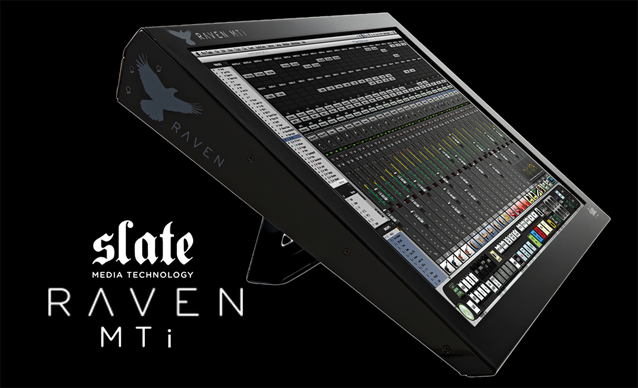 Mutli-Touch DAW Control
In this video, Slate Media Technology CEO Steven Slate puts the RAVEN MTi to the test by recording and mixing an entire song with two talented Slate staff members entirely with the RAVEN MTi. They built a little home studio in a guest bedroom, using Pro Tools, a Mac Pro, Focusrite Interfaces, Custom Microphones, Slate Pro Audio FOX Quadtone Mic Preamps, KRK monitors, Pearl E Pro Live electronic drums, and Steven Slate Drums 4 drum software.
As you'll see in the video, when using the RAVEN MTi, your efficiency and ease of workflow is dramatically increased.
Some Features Include
– 100mm Multi-Touch Faders directly integrated into the DAW
– Fine Fader Mode for ultra precise fader automation
– Swipe Fader Groups
– Swipe and Mute Solos
– Swipe Zoom In/ Zoom Out
– Edit Waveforms with fingers
– Comp vocals with fingers
– Set up custom touch button snapshots
– Tweak ACTUAL Plugin Parameters with fingers
– Customizable Hotkeys
– Customizable Virtual Layouts
– Icon Palette under each track
– Many more great features!
To find out more, visit: www.slateproaudio.com