Well, we don't catch everything all the time. For example this Murmux 'The Initiate' from a little company from Greece, Dreadbox, was introduced at the NAMM. This tiny box has a powerful sound and according to the company: Suitable for beginners in the Analog Synthesis! Well, there ya go.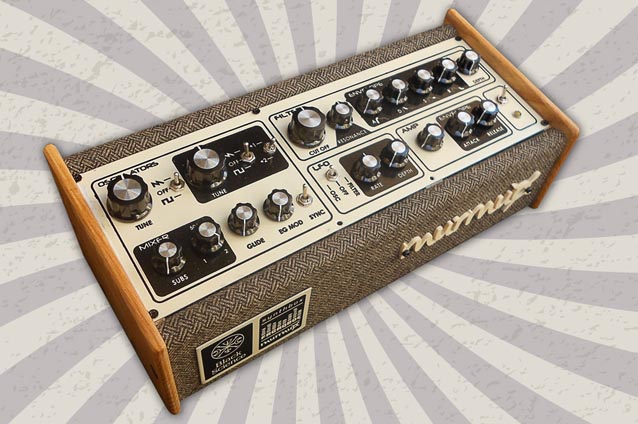 Features
Full Analog Vintage Monophonic Synthesizer
Fat bass sounds
2 Voltage Controlled (VC) oscillators with suboctave
Saw and square wave
4-pole Resonant VC Low Pass Filter
Triangle wave LFO modulation
VC Amp
2 Envelopes – 1 for the Amp & 1 for the Filter
External Audio Input
Controlable via Midi Keyboard or Analog Keyboard (CV Gate)
Completely Handmade, everything crafted by hand, with love
Electronics by Freqbox and enclosure by Black Science
Easy to use
Next to the Murmux Initiate, Dreadbox also have two other models, the Murmux Semi Modular and Murmux Pedal synth.