Thirty years ago, nearly to the day, Manfred Ruerup and Karl Steinberg founded the company that has become one of the world's largest manufacturers of music and audio software and hardware, with more than 1.5 million users worldwide, Steinberg.
"Steinberg have a tradition of pioneering in new technologies that we can be proud of, and our wide network of accomplished engineers, musicians, producers and composers allows us to keep our fingers at the pulse of the industry," comments Frank Simmerlein, marketing director at Steinberg. "I've been a part of this company for a long time and it's wonderful to sense that the spirit of the early days, the constant desire to find new ideas and solutions, lives on."
30th anniversary of Steinberg
Steinberg have released many products and technologies throughout the years. The advanced music production system, Cubase, arrives in 1989 and will define a completely new musical generation. The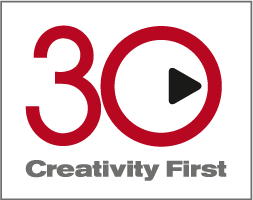 WaveLab audio editing and mastering suite is introduced in 1995. Virtual Studio Technology (VST) and the Audio Stream Input/Output (ASIO) protocol are two open standards first released in 1997. Designed to meet the requirements of pro audio customers comes Nuendo, a digital audio workstation that hits the market in 2000, followed by the first integrated virtual sampler, HALion, in 2001. In 2008, the close cooperation between Steinberg and Yamaha comes into fruition with a new generation of hardware products.
Since 2005, the company is a wholly owned subsidiary of Yamaha Corporation, one of the world's leading manufacturers of audio hardware.
Providing award-winning media production tools for musicians and producers of music and video, Steinberg now offer over 30 products some of which have won world acclaim and form the backbone of facilities specializing in music composition and production, mastering, broadcast, sound design and audio post-production.
Steinberg's president Andreas Stelling says: "The great history and traditions that this company holds constantly reminds me of Steinberg's significance in the MI and pro audio industry. We're well aware of our legacy of engineering excellence, and with Yamaha as our parent company, we will be able to perpetuate this legacy in the many years to come."
Steinberg