When Grammy-nominated composer BT was just a kid, his music teacher told him that nothing new would ever happen in the industry again – that becoming a master involved artfully rehashing the past.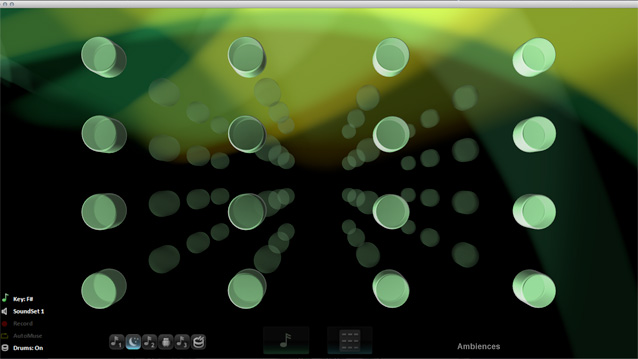 Muse
Thankfully, BT rejected this idea early on. While he honed his skills studying the classics, the outpourings of his imagination found inspiration in the everyday sounds most people overlook. The nighttime orchestra of insects. The meter of a grandfather clock. In order to rein the subtle beauty of these sounds into cohesive compositions, he realized he needed tools that didn't exist… yet.
BT knew that in order to bring the music in his head to life, he needed to place himself at the razor's edge of digital innovation – he needed to become a technologist.
Over 15 years later, in addition to composing music and recording albums of his own, BT has pushed the limits of musical technology into the records of industry giants – including the likes of Sting, Britney Spears, Peter Gabriel, and Madonna. When he discovered Leap Motion, he knew it was an instant fit. He also knew that he wanted to share his creative spark with the world.
That's why, along with Dr. Richard Boulanger of the Berklee College of Music, he created MUSE – a brand-new app that gives you the power to create and perform your own ambient music in the air with your hands above the Leap Motion Controller. MUSE lets you reach out and layer complex chord sets, intricate drum grooves, atmospheric sounds, and more using an intuitive cubic interface to transpose in any key.
Have you always fancied yourself a composer? Are you a seasoned musician looking for new inspiration? They want to hear your best tracks. Record your MUSE creations, post on YouTube or Vimeo, and tweet them at @LeapMotion or share them with them on Facebook.
Features
Hover over cubes to select them; then open your fingers to trigger and play them.
Move your hands closer to the screen to control the timbre, panning, echo, and reverberation of the sounds you have triggered.
Swipe in either direction to bring up additional ChordSets, Ambiences, Drones, and Drums.
Choose from three SoundSets, each with unique Chords, Drones, Drums and Natural Sounds.
Turn on AutoMuse and play along with or just listen to our intelligent composing system as Muse creates and performs on her own.
Adjust the Mix and EQ on the Slider Screen.
Transpose, on the fly, to any key and play along with your friends or other musical pieces.
Create interesting and complex drum grooves by layering simple rhythmic patterns.
Record and AutoSave your compositions and performances.
Hover over the Menu or Transposition icons to reveal and select from the many program options.
All options and commands are selectable through hand-motions or from the ASCII keyboard.
For a complete tutorial on how to use the Muse, check out the tutorial video