The journey from tape op to mix engineer is a long one, and most successful mix engineers have spent over a decade learning and refining their craft through the transition between recording studio and mixing environment. Miles Walker, who now has his fourth Grammy under his belt, admits that "five years ago, I just wasn't ready for mixing; I hadn't honed my sound enough."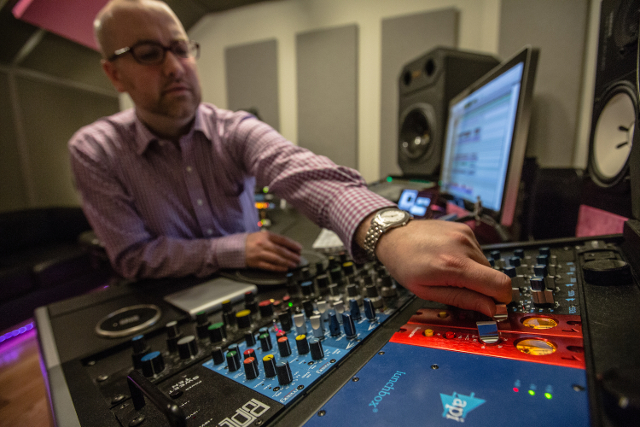 Around that time, Walker was working as Sean Garrett's go-to engineer, where he worked on hits including Beyonce's 'Diva' and 'Break Up' by Mario. (Garrett is placed fifth in the Billboard list of producers with the most number one hits, and the second fastest behind Sir George Martin, having notched up 18 chart-toppers in just seven years.)
Also during this engineering tenure with Garrett, Walker met Norwegian production duo Stargate, on a session with Chris Brown. "Sean wanted me as his vocal engineer, so I shared the engineering tasks closely with Tor and Mikkel [Stargate], and I was in awe! Immediately we clicked; Mikkel and I work in very similar ways, and at the end of the session, the guys asked me if I wanted to come on board when they needed extra engineering help."
Since then, he's been behind the sound of countless award-winning albums, picking up Grammys for Beyoncé's I am… Sasha Fierce, Usher's Raymond v. Raymond, plus Rihanna's smash hit 'Only Girl In the World' and 'Firework' by Katy Perry.
Walker puts his success down to the quest to explore new sounds. "I'm constantly working on improving my own sound choices, and it grows and changes as music does. I like to to be very modern, and I really love vocals. Clear, detailed vocals are my favorite thing, so I really work extra hard in that area to provide some sonics that I'm proud of in my mixes."
Despite this, he always strives to make a mix that is in context with the track. "I always try and give the mix the song wants, not just want I want to do. Songs have a shape based on their mood and lyrical content, and I want to compliment that with my mix choices." Accordingly, he will match each set of effects and EQ choices to the tune, "because if it fits well as a mix, it just lets the listener get more into the song, which is what a great mix should do."
The latest addition to his outboard arsenal is a pair of Focusrite Red 1 500 mic preamps, which he uses to enhance different elements of his mix. "I use my Red 1 500s on stereo stems to add an edge to the sound. It's almost like a subtle passive EQ in a way: they have a sound that helps to make things cut through a mix. Having a pair is perfect because I can apply them to stems that I've already processed with reverbs and such, but which I want to be slightly more prominent in the mix."
For this application, having a simple set of easily recallable controls makes life easier for Miles. "The stepped gain pots are essential, and the fact that there's no output trim is great: it just makes you think more about your gain stage going into the unit and the level at which you record back in."
Check out the pictures of Miles in his impressive Atlanta studio: www.mixedbymiles.com
For more information on the Focusrite Red 1 500 go here.