There are a lot of DJ headphones out there, a new brand from Sweden, NOCS is entering this market as well. Let's testdrive there latesed headphone: the NS-900.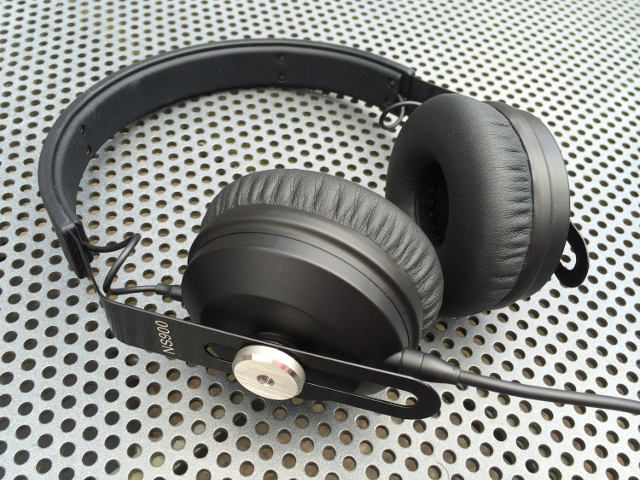 A headset is a must for every DJ. It's not just an accessory but a necessary tool to enable to DJ. Also is a headset an item that has to adhere to personal preference that differs for every person. The need for ear pads that surrounds the ears or just fits right on. Sound wise some people prefer bas heavy and others prefer a more neutral sound.
The three most popular headsets are the HDJ-2000 from Pioneer, Crossfade M100 from V-Moda and of course the classic and loved by many artists, HD-25 of Sennheiser. The HD-25 has been the template for many new models during the years but never came close to the popularity of the original. The recently released NS900 of NOCS never was presented as a HD-25 competitor but there is a strong resemblance. Of course we were interested and had a look and listen to this new model headset.
First Impression
The Swedish NOCS NS900 looks are very intriguing which is of course personal. A sleek black look with a silvery accent at the earpieces. The build quality looks fine albeit the headset feels a bit heavy and rather sturdy.
Build quality
Like I said it feels very sturdy and is able to withstand some rough handling. My colleague Marc and I used the headset during a long evening and were able to test it various ways which it all passed with ease and not even had scratch marks.
The headset comes with a curled 1.4m wire that can be attached up to the headset. The other end has the 3,5mm mini jack and can be adapted to the 1/4″ jack plug. So replacing these parts in case the cable wears out is possible increasing the use life span.
The earpieces in the inner sides are made of leather increasing wearing comfort and able to withstand transpiration. The head band is made from bendable metal laced with rubber. The earpieces are adjustable to height to fit accordingly to the person wearing it.
Usage
The NS900 headset will keep fitted well on your head. It does push the earpieces to your ears. For people wearing glasses this may get uncomfortable after a long while. Adjusting it is easy and using it to hear with just one ear is quite easy. Adjusting the earpieces in height is easy but you cannot flip them.
For portability NOCS ships the headset with a zip able bag and you get three cables: for DJ, iPhone and Andriod users.
Sound
I have to admit I was pleasantly surprised about the sound. The NS900 sounds just fine and to me sounds better then the HD-25 which is of course a personal preference. It sounds rather neutral and when you press it tight to your ear doesn't lose sound at all. My colleague Marc was impressed as well. The 40mm drivers have an impedance of 32Ohm and a sensitivity of 110dB which should be loud enough for DJ's. The frequency range is from 20Hz to 20kHz.
Pros/Cons
+Sound quality
+Build quality
+Detachable cord
+Storage bag
+Fits well on ears
-Pressure to ears while wearing for a long time
The NOCS NS900 price indication is 249 euro / 269 dollar. more information at www.nocs.se
reviewers: Dave van Gorp / Wouter Veltmaat