Steinberg is proud to announce the release of two new CI interfaces: CI1 and CI2+. Juxtaposing last year's released CI2, all three portable units make up the CI series. Both CI1 and CI2+ are USB-powered audio interfaces, housing two combo connectors, phantom power and allowing for high-impedance input.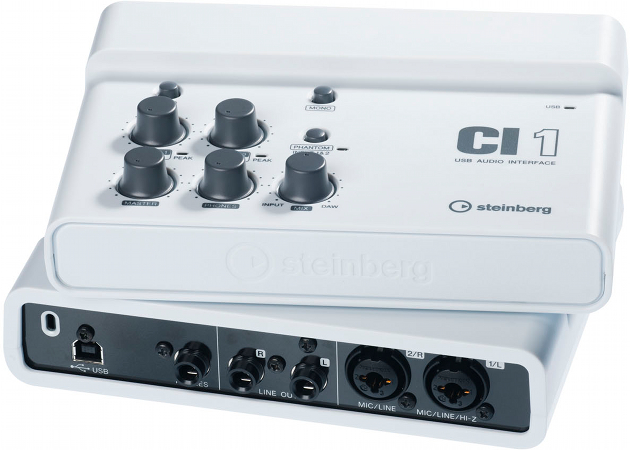 "I'm very happy that we've decided on further introducing two great new hardware products that help musicians be more productive and creative. Together, the CI series offers music enthusiasts great possibilities within an exceptional price range," comments Stefan Schreiber, Steinberg's product marketing manager for hardware. "The entry-level CI1 interface offers ideal tools for creating and recording music as well as easy-to-use podcasting functionality. The CI2+, on the other hand, presents a portable hardware and software solution for home-recording producers and discerning musicians. Its console features the AI Knob already seen on the CI2 and the acclaimed CC121 controller, plus extended functionality and seamless integration with Cubase Essential 5," Schreiber adds.
CI1 provides two high-quality microphone and line channels, comprising balanced XLR/TRS combo connectors with microphone preamps, phantom power and dedicated high-impedance switching on the first input channel for direct electric guitar or bass input. CI1's software bundle consists of two light editions: Sequel LE and WaveLab LE 7. Sequel LE is designed for first-time computer music enthusiasts looking to record their music with ease, whereas WaveLab LE 7 provides audio editing, mastering and full internet audio publishing features.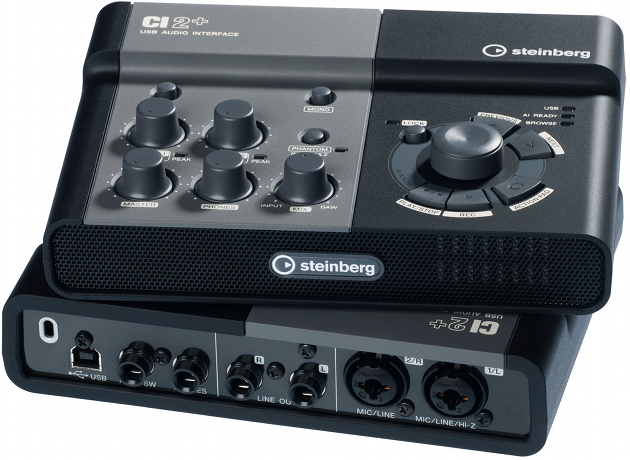 CI2+ also holds the same high-quality inputs, with balanced XLR/TRS combo connectors, microphone preamps, onboard +48 V phantom power and switchable Hi-Z. In addition to the CI1, however, the CI2+ also features the AI Knob, Action Pad and additional transport controls for absolute control over virtually all main functions within Cubase Essential, which provides the biggest benefit to all users. With its additional content material, top-notch guitar amp simulators and other great effects plus versatile VST instruments, Cubase Essential 5 delivers the ultimate software to go with the grandest of CI interfaces.
CI1 or CI2+, each in its own right covers a broad range of applications, be it in the studio, rehearsal room or on the go, and is ideal for hobby musicians, guitarists, singers and electronic music producers alike.
While the entry-level CI1 comes bundled with the Sequel LE sequencer and WaveLab LE 7 audio editing application, CI2+ is an advanced interface, seamlessly combining Advanced Integration control capability with the included Cubase Essential 5 music production system. Both CI1 and CI2+ will soon be available for EUR 119*/GBP 101* and EUR 339*/GBP 289*, respectively.
* Suggested Retail Price. Prices may be subject to regional variations.