Country music legend Don Williams' career spans multiple decades. With an impressive 42 Top Ten hits to his credit, Williams was inducted into the Country Music Hall of Fame in 2010. At the tender age of 75, he's still going strong, touring in support of his latest album, Reflections.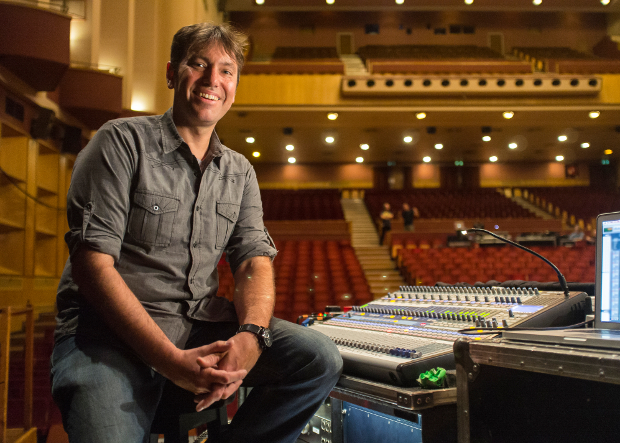 Monitor engineer Jesse Benfield keeps the onstage mix together for Williams' band, which includes percussion, pedal steel guitar, mandolin, multiple acoustic and electric guitars, and vocals. "This is a really organic band," Benfield explains. "Everyone plays clean and simple parts but there are lots of little nuances."
A veteran engineer with live and studio credits, including work with Pam Tillis, Tracy Lawrence, Keith Anderson, and Nashville legend Chuck Ainlay, Benfield chose the StudioLive 32.4.2AI digital mixer for Don Williams' tour. No stranger to the StudioLive, Benfield was among the first engineers to tour extensively with a first-generation StudioLive 24.4.2. "We put a lot of miles on that console, but it's great to have those extra eight inputs," he says.
The sound of the StudioLive is a big part of what makes it his first choice, especially with a band like this one, Benfield observes. "It doesn't have that digital 'sound' that a lot of people don't like. Mr. Williams loves this console, loves the way it sounds. It's such an organic-sounding band, and with this desk, the music doesn't sound over-processed. What goes in is what comes out."
Benfield's fondness for PreSonus sound also prompted him to bring an ADL 700 channel strip on Williams' tour. "We've got it on a split between Don's vocal channel and the record feed," he explains. "It enables me to apply a bit of subtle EQ and compression here and there, which adds a really magical quality to Don's vocal."
Benfield's studio expertise has come in handy, as he uses the StudioLive as an audio interface to make a full multitrack recording of every performance. "We're making a live CD and a live DVD of the tour," he says. "Every night I'm recording the entire show through the desk. I've got all 32 channels going over a FireWire 800 cable into a Mac. After the tour, I'll mix the project."
Benfield runs seven separate mixes on his StudioLive desk and uses the console's snapshot automation for scene changes here and there. But for him, one of the most transformative features of the StudioLive is PreSonus' SL Remote-AI iPad app, which allows him to come out from behind the desk and set up the monitoring array single-handedly.
"I can walk around and have the entire console in the palm of my hands," he enthuses. "That has completely changed the world for me. It used to take two guys to do what one can do now. I can walk around to each position and use my own ears to dial in mixes, EQ, and compression. That used to take forever before the StudioLive. The iPad app is great. I haven't had any problems with it, even on large stages."
With multiple dates in the U.S., UK, and Ireland, Benfield says the Don Williams tour has been an incredible experience. "It's a really great group of guys to work with, a great sounding band with a great sounding desk."