The Audiophile 192 continues the legacy of M-Audio's industry-standard Delta audio card line. Building on our Audiophile 2496—one of the world's most popular audio cards—the Audiophile 192 features high-definition 192kHz sampling rate, digital I/O, balanced analog I/O and an amazing signal-to-noise ratio.
On the PC, the Audiophile 192 interface runs under Windows 2000 (SP4) / XP (SP1) (ME with WDM). A Pentium III 500mHz with 128MB RAM is required for 96kHz and 192kHz operation; Pentium II 400 w/ 64MB RAM is required for 48kHz operation. (Windows XP (SP1) is required for Dolby Digital and DTS pass-through.) Windows users can also combine the Audiophile 192 with other M-Audio Delta cards in the same system. Mac operation requires G4 500MHz with OS X 10.2.8 or 10.3.4 and 256MB RAM. (G4 accelerator cards are not supported; OS X 10.3.4 is required for Dolby Digital and DTS pass-through with Apple DVD Player.)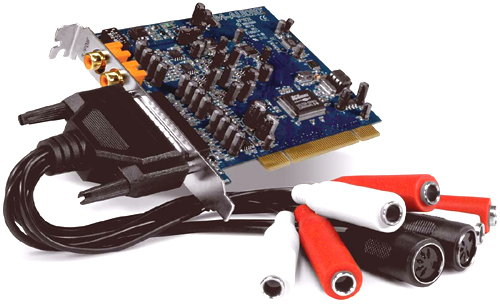 The Audiophile 192 interface will ship in October at a MSRP of USD $199.95.


For more information, visit their web site at www.m-audio.com.