Gemini Sound Products is proud to present the revival of the classic PDM series of 19-inch rackmount mixers, completely redesigned with new features and functionality only rivaled by the original.
PDM-01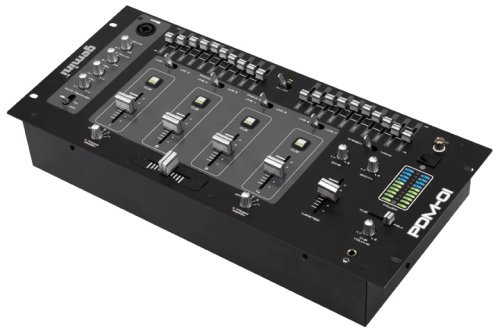 PDM-02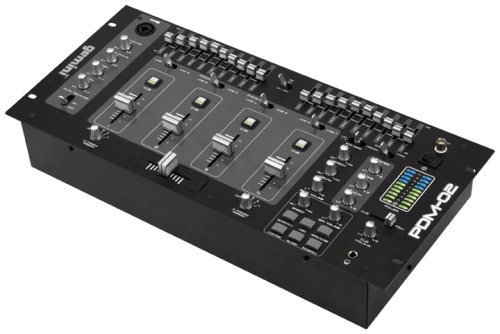 PDM-03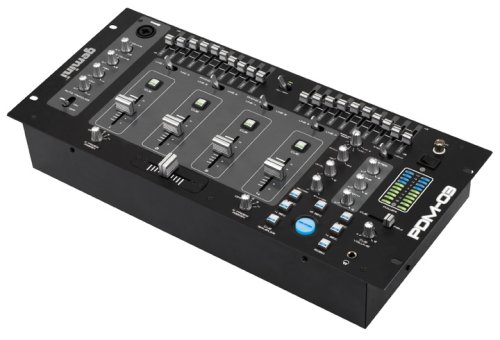 The new PDM mixers are excellent for club, mobile, or installation applications, with 7 line, 3 Mic, and 2 phono/line convertible RCA inputs, as well as X-fader assignment and cue section. Dual 10-band EQ offers an extra level of control over the current industry standard of 7-band, and a dedicated mic section allows for 2 microphones to be used without monopolizing other inputs.
An additional mic can be assigned to channel 1. Auto-talkover, a long sought-after tool for mobile DJs, automatically attenuates the master volume only when the microphones are in use, providing a hands-free solution for voiceovers and introductions. The PDM-02 adds a versatile echo section, with repeat and delay controls, perfect for Karaoke, alongside of 6 digital sound effects with volume and speed controls.
Finally, the PDM-03 features a 5-bank digital sampler with pitch control, repeat and stutter controls, and 96 seconds of sample memory – 4 times the previous amount. All PDM series mixers also feature balanced outputs, as well as zone, booth, and record RCA outputs for effortless integration with nearly any system.
Release Date: PDM-01 and PDM-02 shipping now; PDM-03 shipping in March.



Prices: PDM-01: $259.95, PDM-02: $309.95 and the PDM-03: $379.95