Numark is proud to announce its new flag-ship media player, the CDN95. This product offers the most professional feature set of any dual CD/MP3 player in the world. All of Numark's custom mixing effects can now be applied to MP3 files with the same stability of traditional CDs. Features include: 2 sets of seamless loops per track, scratching, sonar, filters, "interlock" auto-beat matching, stutter start, programmable track sequence, advanced slot load CD drives, "key lock" tempo shift, BPM alignment, start/brake speed adjustment, "dead-space" cancellation, MIDI in/out, digital output and user updatable software.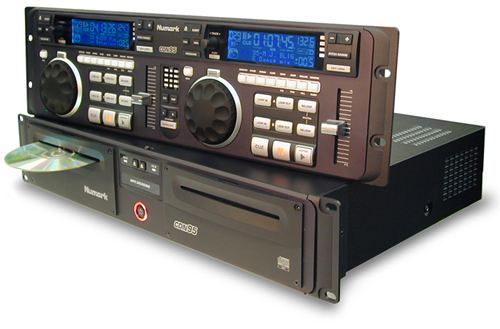 Numark Industries is the world's leading brand of professional DJ equipment. Numark is known for providing breakthrough products for professional DJs in over 100 countries. Since 1971, Numark has designed and delivered innovative products and numerous industry "firsts." For more information, visit www.numark.com.


Available in Q2 of 2005. Pricing has not been announced yet.