Attractive and powerful. What more could you want? Romio is a compact MIDI interface that adds MIDI In and Out to a USB equipped WIndows or MacIntosh computer. Check out our Romio product page for more information. And don't even bother with the Shakespeare jokes – we've heard 'em all.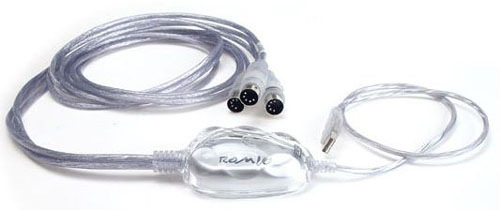 Romio is a 1-In 2-Out, 32 MIDI channel interface that fits in the palm of your hand. It offers you the flexibility to take your music anywhere and everywhere you need to go with your notebook or desktop computer. As we all hate wall-wart power supplies as much as you do — Romio is USB powered, so you don't need to carry an external power supply.


For more info please visit www.reflexaudio.com or check out our Romio product page (link below).