TAPCO is previewing, the addition of two affordable I/O Boxes to their ever-growing family of professional audio products in Europe. The Link.MIDI and Link.USB combine exceptional performance with a distinctive and attractive industrial design to offer musicians a swanky alternative for home-based music production.


"These two products were previewed at the NAMM show in January and we were absolutely thrilled at how well they were received," commented TAPCO Product Manager Ray Tantzen. "In addition to sounding great and offering a great combination of features and value, The Link.USB and Link.MIDI have a truly distinctive design that allows them to stand out from other similarly-equipped tabletop boxes available today."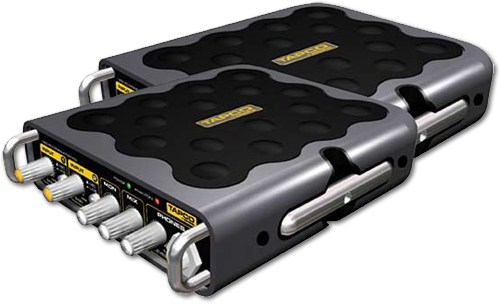 The compact Link.MIDI and Link.USB interfaces feature silver paint, rugged rubberized side panels, TAPCO's distinctive orange graphics, and chrome knob guards that keep your vital settings in place when transporting the units in a case or backpack. Their portability is further enhanced by the addition of a swivel-foot that can be easily tucked away for transport.


About Link.USB

Link.USB is a two-channel, USB bus powered computer audio interface intended for plug-and-play simplicity. With two Mackie-designed mic preamps, 48v Phantom power, low latency direct monitoring, and heavy-duty compact design, the Link.USB is the perfect compliment to any computer-based recording set up. Both MAC and PC compatible, Link.USB features 24-bit 48kHz operation, is portable and durable, as well as affordable for the entry-level musician.


About Link.MIDI

Link.MIDI is a USB bus powered, 4X4 MIDI input/output interface that allows for easy connection of keyboards, samplers, control surfaces or any other MIDI gear to a MAC or PC computer. The Link.MIDI also features a "MIDI Thru" button that makes it possible to send MIDI messages from input one to all four MIDI outputs.