Behringer reports the availability of their new small midi controller B-CONTROL NANO BCN44. It is a super-compact universal MIDI controller whose miniscule size does not stop it from being a formidable contender for both studio and pure controller applications.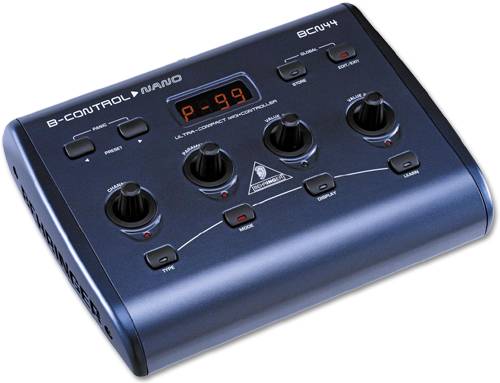 The BCN44 has 4 freely assignable push encoders with status LEDs, 4 freely assignable buttons with dual functions. Assignment of the panel elements is done either manually or via learn mode. The BCN44 can be easily connected to any computer/expander and similar equipment using the standard MIDI In/Out connectors. 99 user-programmable presets will help unleash your full creativity, and you will soon be able to download a free editor/librarian software from our website in order to administer the presets even more comfortably. For the ultimate in ease of operation and mobility, the BCN44 can run either on battery power or on the included power adapter.
For more information please visit the Behringer website. Or check out our BCN44 product page (link below).