For the first time SampleRobot, the audio software for fully automated sampling, is available as a free Demo version. Everybody is invited to see how easy it is to sample complete instruments and to turn them into software.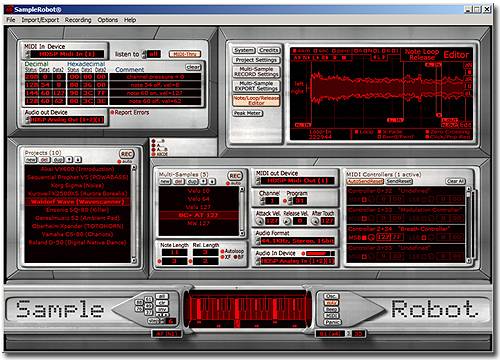 With SampleRobot you can take the sounds of your real instruments on a laptop's hard drive everywhere you want. With SampleRobot you can recreate your instruments and sounds within a software sampler environment. With SampleRobot you can combine Multi-Samples of different sources to new virtual instruments that have never been heard before.

Finding the perfect loop in a sample is always tricky. SampleRobot provides you with advanced loop finding algorithms as well as different loop and cross-fade types. To get best results you can combine auto-searching and manual adjustment of loop points.

For a free Demo of SampleRobot please visit: www.samplerobot.com. There are also free tutorials, examples and manuals available on the web-site in the Support + Downloads section.