Yamaha accounces two new digital audio workstations, the AW1600 and AW2400. The AW1600 and AW2400 will replace the AW4416 and AW16G.
The 16-track AW1600 includes eight phantom-powered combo inputs, a high-impedance guitar input, USB 2, 24-bit resolution and a 40GB hard drive, Pitch Fix algorithm for correcting vocal tracks, Quick Loop Sample function, guitar and mastering effects, and sample playback pads.
AW1600: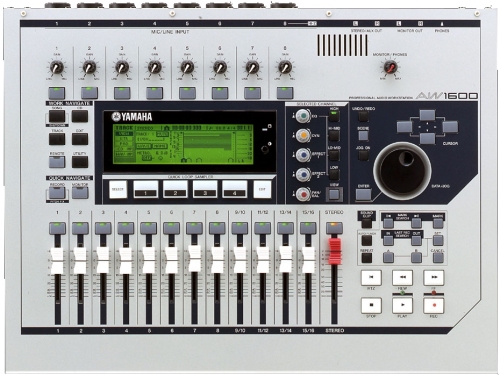 The AW2400 offers 24 simultaneous tracks of playback, motorized 100mm faders and a 40GB internal drive. The 24-bit device offers eight phantom-powered XLR inputs, eight 1/4-inch TRS inputs, insertion inputs on channels 1 and 2, four dedicated aux outputs, an integrated Pitch Fix function and USB 2. The AW2400 has 10 user-definable function keys and a large LCD screen.
AW2400: