Digidesign today announced the acquisition of Wizoo Sound Design headquartered in Bremen, Germany. Wizoo is a pioneering developer of virtual instruments, sample libraries, and real-time effects. Popular Wizoo-branded products on the market today include Darbuka, Latigo, and WizooVerb. Wizoo also provides the essential components of many other influential virtual instrument products throughout the industry with their broad array of synthesis and sampling Engineware Technologies and high quality sound libraries.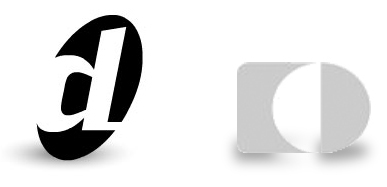 "I was so impressed with the sounds and capabilities of Wizoo products and their core technologies that I became a user myself," says Dave Lebolt, Avid Vice President and General Manager of Digidesign. "We evaluate a lot of technology at Digidesign and Wizoo stood out because of their innovative design concepts and 'intelligent instrument' features."
"The Wizoo team is extremely enthusiastic about joining Digidesign," says Gorges. "Since 1997, we've delivered great sounds and instruments to thousands of creative users. Today, virtual instruments are evolving far beyond basic plug-ins. By truly integrating our technologies more directly into the Pro Tools® environment, we can create next-generation synthesis and sampling tools that offer unparalleled capabilities while remaining intuitive and easy to use."
"By bringing on board the creative vision of founder Peter Gorges and his team," adds Lebolt, "we plan to deliver powerful integrated synthesis and sampling instruments that provide the highest levels of quality and reliability for music creation, post production and sound design. In addition to the great products Wizoo currently offers, we look forward to delivering new products for the Pro Tools platform that will be equally as ground-breaking as Turbosynth and SampleCell were earlier in our history. The addition of the Wizoo R&D team's expertise will allow us to continue to drive innovation, creativity and unique capabilities on the Pro Tools platform, maintaining its lead as a creative standard in the industry."
Currently released Wizoo-branded products will continue to be distributed worldwide through Digidesign's M-Audio business unit. All future products will be branded and distributed by Digidesign. For more information, visit Digidesign's website.