If you are looking for compact sized MIDI interface that compatible with Windows 2000,XP and Mac OSX, ESI has the answer with the MIDI Mate, a tiny, 16 channel 1-in, 1-out MIDI interface for Windows 2000/XP and Mac OS X. With MIDI Mate, you can obtain perfect MIDI timing performance at an extremely affordable price.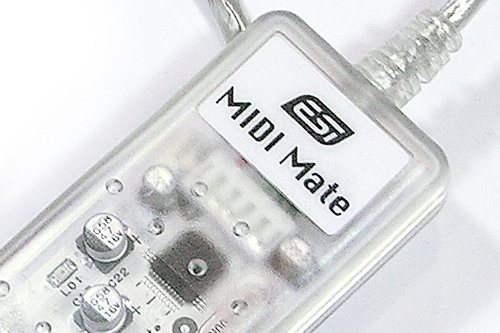 Specifications:
– Standard USB MIDI adapter cable for Windows 2000/XP and Mac OS X
– Complete cable type body from PC end to MIDI ends
– High-speed connection to USB-equipped PC or Mac
– USB powered – requires no external power supply
– Provides 16 MIDI channels with 1 In, 1 Out
– Perfect MIDI timing
– Tiny, portable design
– Plug-and-Play installation
Pricing, MSRP is $49,95 (around 40 Euros).