The d3m is a modular organ masterkeyboard system and is intended as a control unit for organ emulations like Native Instruments B4 or Emagic evb3.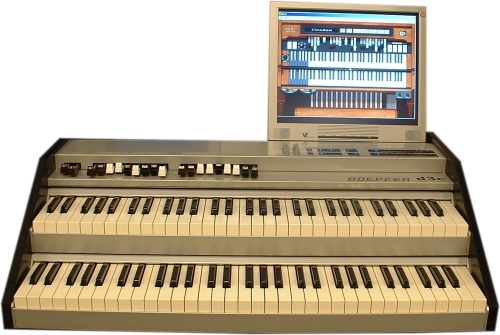 The system has two modules available: the keyboard unit d3m and the control unit d3c. A bass pedal d3b is in preparation as the third module of the system. Each of the modules can be used alone or in combination with the other modules. The maximum system consists of two keyboards d3m and one control unit d3c.
Prices and shipping dates will be announces soon.