Pioneer today introduced the CDJ-1000MK3 and CDJ-800MK2, a new generation of high-end digital turntables that puts more control into the hands of DJs.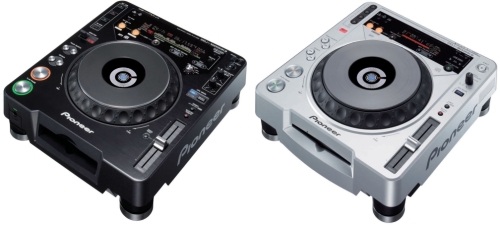 Step-up features include jog feel adjustments, hot looping / re-looping, improved track and wave data display and MP3 compressed audio playback, providing DJs enhanced mixing and scratching capability to sharpen their craft. Suggestions from previous generation CDJ owners were taken into account in developing the new turntables, to add better feel, precision and performance. DJs will find the Pioneer CDJ products to feel as close to a vinyl turntable with the great benefits of a digital player.
"The input we received from leading DJs who used the previous CDJ models helped in the development of the next generation products," said Karl Detken, product planning director for DJ products for Pioneer Electronics (USA) Inc. "Adding MP3 playback to the CDJ-1000MK3 and the CDJ-800MK2 was a natural progression based on the growing use of MP3s. MP3 adds convenience and immediacy, making it easier for DJs to transport and access their music."
Both new turntables will be available beginning in March 2006. Suggested price for the CDJ-1000MK3 is $1449 and the CDJ-800MK2 is $849.