Always wanna be a player? Now its you chance to get the ultimed Technics SL1200 bling edition!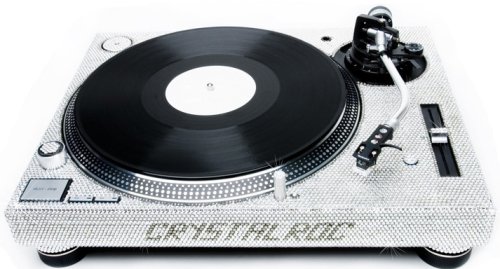 With over 8000 Swarovski cristals and hours of creation the Cristalroc deck is the most wanted in there collection. This deck is highlighted with black diamond.
The price you pay for the Sl 1210 is 5190 euros, but its for hyre to for the price of 512 euros a day or 1040 euros a week.
Cristalroc also blings up Shure mics, Yamaha drumkits and a Gibson Les Paul Custom.
More info: www.crystalroc.com