Native Instruments is excited to announce that Audio Kontrol 1 is now available in stores worldwide.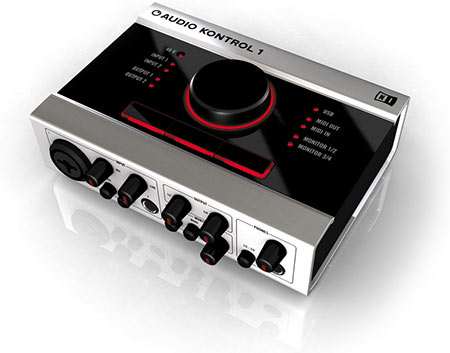 The Audio Kontrol 1 is a compact high-performance USB 2.0 audio interface that addresses the typical needs of many musicians, producers and DJs in a highly portable and affordable package.
Combining professional sound quality with high versatility, and equipped with a comprehensive software package, Audio Kontrol 1 was designed to meet a specific "sweet spot" in terms of performance, functionality and price.
Audio Kontrol 1 is available for a suggested retail price of $ 299 / 279