Mr. Rupert Neve is returning to mixing console design and manufacturing with the introduction of the Rupert Neve Designs 5088 sixteen channel, eight buss, expandable console.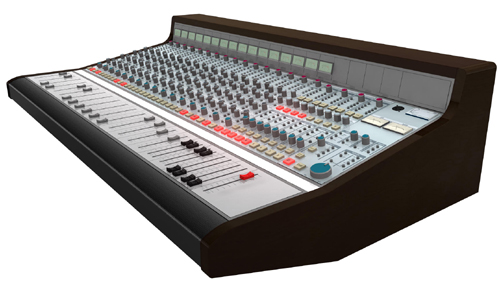 The fully discrete 5088 is the latest in a long history of analogue mixing consoles from Mr. Rupert Neve, a pioneer of analogue audio designs who created his first circuits 65 years ago and produced his first mixing desk in 1961. Rupert Neve Designs 5088 Mixer
The entirely discrete 5088 console incorporates custom designed input and output transformers, a hallmark of Mr. Rupert Neve's mixing consoles over the years. The 5088 has 16 Mono and 4 Stereo Effects Returns, and is expandable in 16-channel sections (allowing for configurations of 32, 48, 64, 80 …channels etc).
All input modules offer buss/line/tape input selections, transformer-coupled direct outputs which can be configured pre or post fader, eight mix busses, eight auxiliary sends, and 100mm faders with solo/mute capability.
The monitor/master section includes four stereo effects returns, switch able selection of three control room monitor outputs, six monitor sources, AFL/PFL/SIP solo modes, as well as comprehensive talkback and oscillator functions, and a100mm stereo master fader.
Metering is accomplished with two master VU or an optional meter bridge. There is also the option of configuring the 5088 with moving fader automation systems.
Orders for the new Rupert Neve Designs 5088 mixing console are currently being confirmed for delivery in early 2007 at a price of $29,500 USD for the 16 channel mixer with master section, and $12,500 USD for each additional 16 channel section. Please contact us directly for pricing on custom configurations, integrating Portico Modules and automation options.
The 5088 mixing console joins Mr. Rupert Neve's range of rack-mountable Portico(tm) modules, which include standalone microphone preamplification, equalization, filtering, dynamics control and tape emulation. With the forthcoming 5088's assignment, mixing and monitoring capabilities, these individual building blocks in the Portico Range may be combined to with existing high quality and vintage input modules to create a fully integrated modular console system.