Alesis introduces the CD Twin LE, a stand alone audio and data CD duplicator. The CD Twin LE gives home users the same ability as recording studios and musicians, the ability to affordably back up, store and copy content from all popular CD formats at the push of a button.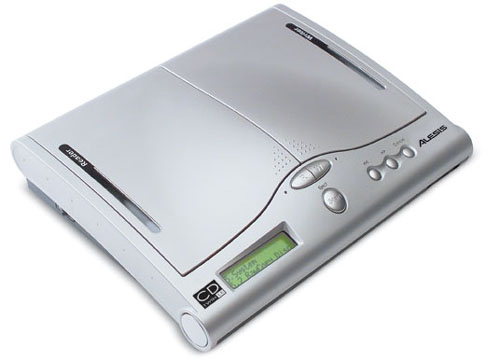 Alesis' latest product enables archiving of music, data, photos and CD+G compact discs. Its unparalleled ease of use offers simple one-button CD copies, as well as the ability to create compilations of tracks from multiple audio CDs. The CD Twin LE supports various types of disc formats such as all audio CDs, Data CD, VCD, CD-I, CD+G and Photo-CD.
Other features include a front control panel with a 2×16 LCD display and four control keys, making it easier than ever to navigate through discs. Because it has the capability to handle standard CD-R or CD-RW discs, users have a flexible way to back up creative content.
Functionality includes:
* A smart "One-Touch" CD to CD backup
* A user-friendly interface allowing one to easily customize a CD using favorite songs
* An integrated LCD display enabling simple track-by-track or whole-disc copying
* Fixed burning speeds of (CD-R/CD-RW) include: 24x for copying discs, 16x for copying tracks and 4x for a raw copy disc
The CD Twin LE has an MSRP of $379 and is now available.