Slate Digital's TRIGGER multi channel drum replacement tool for VST, AU, and RTAS has been called the new "GOLD STANDARD" in drum replacement and has already won two awards, earning a 10/10 rating from Computer Music magazine.
Uber mixer Michael Brauer (Coldplay, Rolling Stones, Paul McCartney) had this to say about TRIGGER:
"I consider Trigger the state of the art for drum replacement, it's exactly what i've been patiently waiting for to come around. Slate has an excellent sample library and some really great presets to start with. It's the best and most versatile program I've ever used."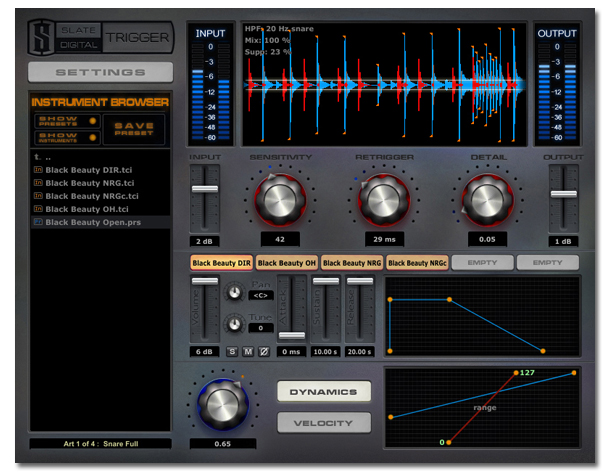 Now anyone can afford to enhance their drum tracks with TRIGGER with the release of TRIGGER EX. TRIGGER EX is the exact SAME plugin as TRIGGER Platinum, but rather then come with the entire Steven Slate drum sample library, it ships with 10 of the most popular kicks and snares and 3 sets of toms.
At any time, you can easily upgrade your Slate Sample pack to the full platinum. TRIGGER EX is available now at the www.slatedigital.com online shop for only $129!! This intro price will not last long.