Ultrasone is proud to announce that the celebrated artist and producer, Spencer Gibb, has chosen its HFI-680 as his official reference headphone.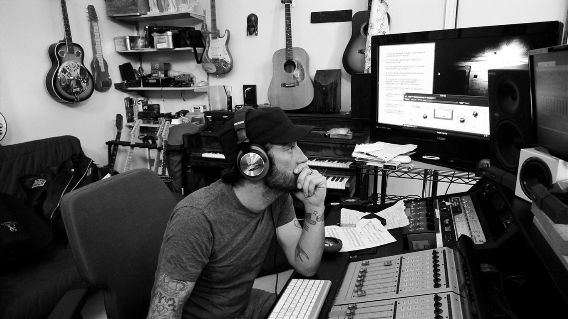 Previously, Spencer had sworn off studio headphones for mixing purposes because of their tendency to artificially enhance or "color" tracks. Now with Ultrasone's HFI-680, Spencer is able to get a flat and true reference in whichever studio he is recording in.
"I've never been a big fan of studio headphones. Don't like cutting with them, singing through them, and NEVER liked mixing with them," Spencer commented. "I'm extremely picky, but Ultrasone changed my mind. Without question the HFI-680s are the most transparent and accurate headphones I've ever listened to. The lack of forgiveness in these headphones is far and away its best feature. Combine those characteristics with the fact that these headphones reduce listening fatigue, and that's the reason I'll never travel to another studio without them," added Spencer.
All Ultrasone headphones contain the company's patented S-Logic™ technology for reduced sound pressure on the ear drum and improved tonal perception. This gives users the advantage of wearing Ultrasone headphones for many hours without their ears hurting. Additionally, all Ultrasone headphones contain MU-Metal shielding (ULE technology) that reduce the amount of radiation directed to the listener by up to 98%, as compared to conventional headphones.
For more information on Spencer Gibb, go to www.SpencerGibbSaysNo.com. To learn more about Ultrasone, go to www.ultrasone.com.