Smart AV have released their new Tango Console Operating Software version 2.5. As part of this massive upgrade, the 2.5 operating system software features a range of new features for many DAW engines, Logic Pro benefits from the ability to now insert plug ins directly from the tango surface, as well as control and remove them, while Nuendo boasts increased jog wheel shuttle capability along with in- depth protocol control of all major Nuendo 5 features.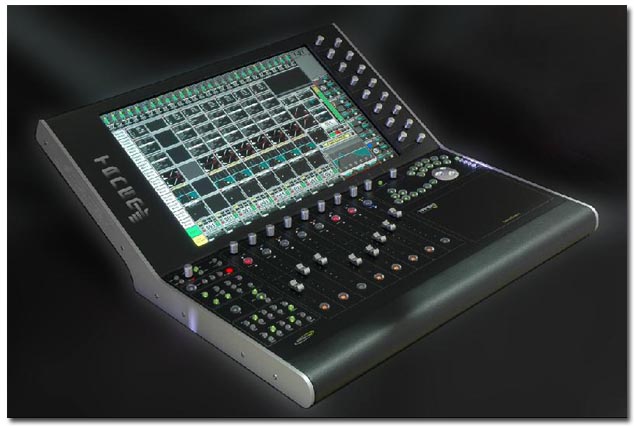 Pyramix features a number of great updates for professional users such as being able to individually assign channel strip features into different automation modes, for instance having your EQ in Touch, Dynamics in Latch and Sends in Read, this has already proved powerful with beta testers who have mixed films using this new feature and commented on its brilliance.
Tango users have found true value in the product due in part to the constant software updates that have made their way under the hood of the Tango since its release 3 years ago, An astonishing 10 major software revisions have seen many new features added, as well as support for new DAW engines and also a number of upgrades, bug fixes and user inspired features that all make their way into the hefty software releases over the past 3 years.
Robert "RAab" Stevenson (vocal coach and producer for Pink, Justin Timberlake, Kelly Rowland and many more) in Atlanta, GA states "I bought the tango for its great ergonomic layout as a DAW controller, but seeing the constant upgrades that have made it evolve with the future, it makes my investment so worth while, it keeps getting better" these sentiments can be heard over and over again by many happy tango users, as well as retailers, "The Tango is a great product, and the new software revisions that keep coming out prove that Smart AV cares for their users, I love being able to represent this product and recommend it as a solution to my clients that walk into our store!".
The Tango is without doubt one of the pro audio worlds most professional controllers, however, it is truly unique thanks to the design philosophy and integral customer care policy the Smart AV team pride themselves on.
There is no rest for the wicked however, as the Smart AV team are getting ready to make an announcement about more DAW engines being support in the new year… For more information log onto www.smartav.net and for a virtual tour of the Tango.