Station Q is like half an Oberkorn sequencer. It is identical to Oberkorn, except that is is 8 step instead of 16, and does not have the MIDI features. The Station Q is the perfect companion to the Station X/Y mini-modular combo.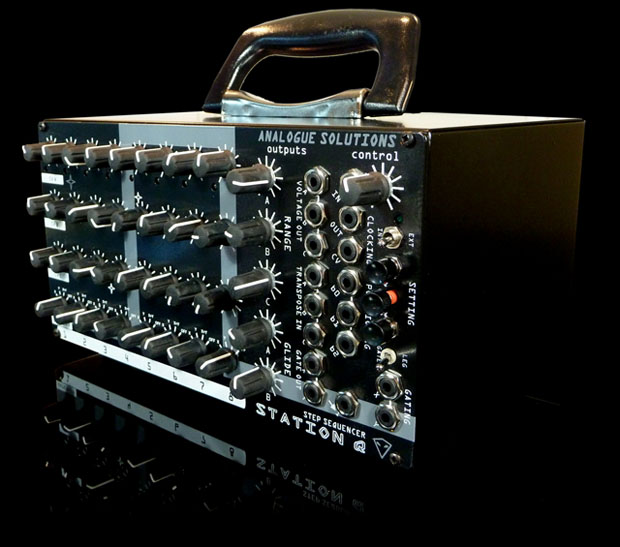 KEY FEATURES OF STATION Q
24 CV knobs, 8 Gate switches, 9 LEDs
3x CV channels, 2x Gate channels
CV control of Speed / Tempo
Control of sequence position (step number)
Rugged steel construction
Compact, portable size!
more more more!
Case version: £399 exc. tax & delivery. Bare Module (no PSU or case): £369 exc. tax & delivery