One of Britain's premier alternative rock record producers, Alan Moulder, has recently installed a pair of Unity Audio's active Rock near-field monitors into his North London studio Assault & Battery.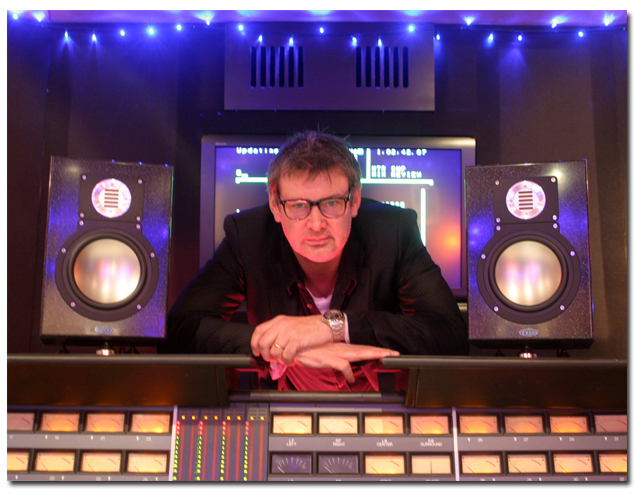 "I really like these monitors, I can't stop going to them! They're not flattering at all, so they make you work hard to achieve the results, but that's how a true studio monitor should be. I love them for balancing mixes, and vocals in particular. The bass detail and speed is quite staggering for a small cabinet, in fact the best I've heard given it's size, and it's big at low level too. High or low level, their sound is consistent, and the most important aspect is that my mixes translate extremely well once they leave the studio. My trusty old NS-10's have finally been retired, The Rocks do exactly what Unity Audio claim, they are 'Brutally Honest!".
Alan Moulder-Producer
Alan has worked with artists such as Artic Monkeys, The Big Pink, My Bloody Valentine, Depeche Mode, Placebo, The Jesus and Mary Chain, White Lies, Foals, Wolfmother, Ride, Bloc Party. As well as many American Artists including Foo Fighters, Death Cab for Cutie, Them Crooked Vultures, Nine Inch Nails, The Killers, Interpol, Against Me!, The Smashing Pumpkins, Puscifer, Blonde Redhead and Yeah Yeah Yeahs.