Ken Thomas, legendary record producer and recording engineer, and his son Jolyon have recently installed a pair of Unity Audio Rock monitors for their private studio in Hampshire.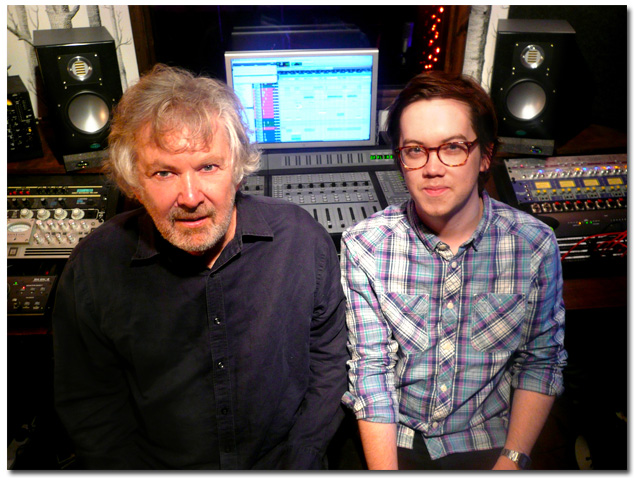 Ken's career started at the Trident Studios in the 70's. He was heavily involved in shaping the sound of British Punk and New Wave bands such as 'Wire', 'Test Department', '999' and 'The Cocteau Twins'.
Through to the present day he has worked with many new artists such as 'Moby', (with a new album about to be released,) 'Yann Tiersen', 'M83' and the recent Icelandic phenomena 'Sigur Ros'.
Jolyon is following in his Father's footsteps carving out a career producing too. Some of his credits include writing and production on the debut album from London's 'S.C.U.M.' Engineer and programmer on 'Maps' mercury award nominated debut, as well as working in his Berlin based studio with 'Reece'.
"When I checked out the Rocks I was sold. After using many monitors I needed a change. The Rocks offered was I was looking for; they are perfect for mixing and listening. They also provide a modern aesthetic and sound which is like no other speaker available today."
– Ken Thomas
"Being a musician as well as a producer I needed a speaker for recording, performing and mixing. The Rock is both musical and accurate, enabling me to be creative whist not having to worry about any nasty surprises down the line. Crucially the bottom end is detailed and true at any monitoring level. Honesty is the best policy!"
– Jolyon Thomas