AR-4i is an audio interface for iPhone4 dock connector. The high quality stereo microphone inputs with AD converter improve the audio quality of iPhone4's video recording, video streaming via Ustream, LiveStream etc. as well as recording of live performance and ENG.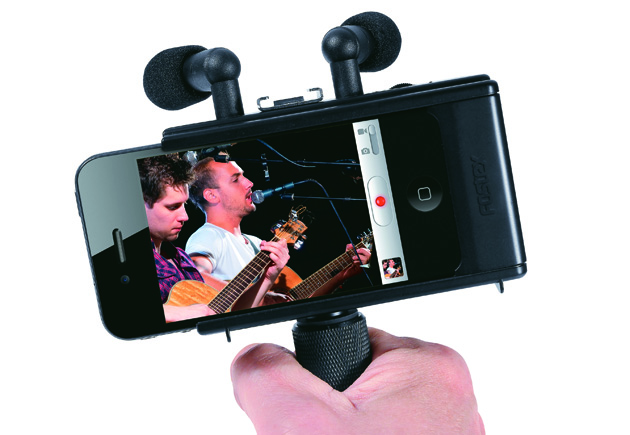 Main Features
3 microphone inputs with plug-in power for vertical or horizontal use.
*Input level control and EQ can be done using the dedicated App.
2 x cardioid plug-in microphones come as standard. Third-party microphones can be used.
LED Level Meter for input level monitoring. •Microphone gain control. •Headphone jack for input monitoring.
2 x AAA batteries for more than 10 hours operation. External power can be fed via USB. •Ergonomic design for secure holding.
Screw hole provided for optional camera gears such as tripod, grip etc.
*physical design and functions are subject to change. *iPhone is a trademark of Apple Inc.
As well, the new AR-4i iPhone 4 App is now available from the Apple App store. This application is a setup utility for the Fostex AR-4i and enables you to edit various parameters on the AR-4i.
More information here: itunes.apple.com