Little Dragon came in for a session during Moogfest 2011. Sadly, their bass player fell ill during the festival and they were unable to perform their full set that evening. Luckily, their soundman filled in on bass parts with the Little Phatty for the Moog Sound Lab session and Moog got a gem of a performance.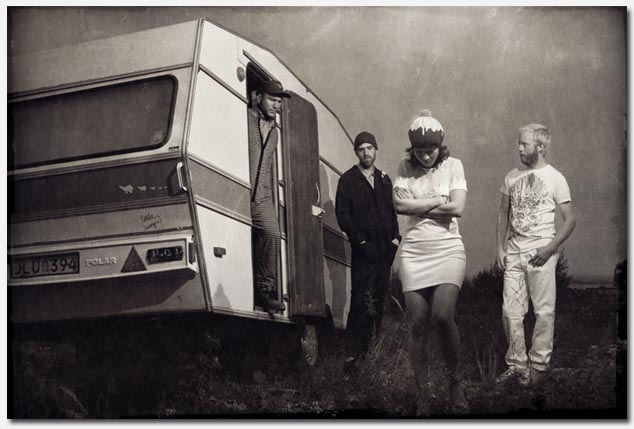 Little Dragon front-woman Yukimi Nagano sings through an Analog Delay Moogerfooger, adding warmth and a low-fi slap-back to her sultry voice.
Keyboardist Hakan Wirenstrand masterfully plays the Minimoog Voyager XL. Check out his solo at 4:10. Using an Analog Delay Moogerfooger, he doubles the sound of the XL to make a rhythmic doubling effect, as he opens and closes the 2 Moog Ladder filters with the cutoff knob.
Little Dragon's sound man, Crispin Anderson sat in for bassist Fredrick Kallgren for this session. He holds down the song with thick bass lines on the Little Phatty.
Drummer Eric Bodin plays a driving beat with 3 Minimoog Voyager Rack Mounts using Trap-Kat drum pads to control each Voyager separately.