New York native, Switzerland based DJ/Producer Sean Tyas is something of a leading light in European trance. Again included in DJ Magazine"s Top 100 DJ Poll 2011, he was also earmarked by BBC Radio 1″s Pete Tong as a "buzzword in trance circles" head of his debut Essential Mix for the station and hooked by industry power house Beatport has a "One to watch", leaving little surprise that Sean's career is on the rise.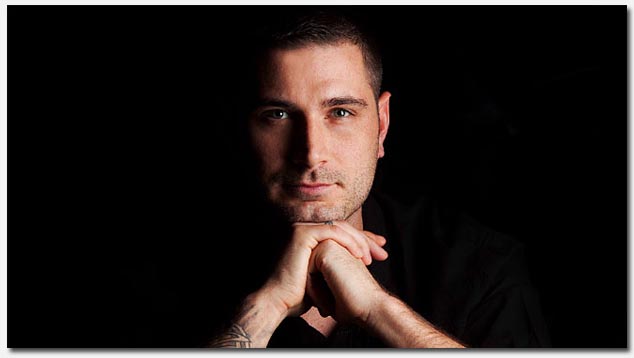 Having cut out his niche in the highly competitive production arena to create countless hit tracks, remixes and bootlegs, Sean brings to the dancefloor a mix of melodic harmony, driving groove and cutting edge production techniques. The distinctive Sean Tyas sound has captured the imagination of the trance community with the highest echelons of the trance elite such as Armin van Buuren, Paul van Dyk, Judge Jules, Ferry Corsten, Sander van Doorn and Above & Beyond amongst the heavyweight playlist support. Sean also has legions of fans at grass roots level, from message boards, budding DJs and radio listeners, a fact proven by his meteoric rise up the ranks of popular polls such as the DJ Magazine Top 100 and TranceAddict.com, as well as being awarded 'Best New Face' winner at the recent Trance Awards as well as #3 Best Remixer and #5 Best Producer, with Mixmag also awarding him #8 in their 'Best New DJs' at the end of 2007.
It was in 2006 that Sean Tyas first started to make waves in the trance scene, winning the much hyped Spinnin' Records remix competition for his rework of Sander van Doorn 'Punk'd', and next signed to the Discover label. His first solo release for the label didn't disappoint either, with the energetic and euphoric 'Lift' being one of the biggest releases of 2006 and awarded Single Of The Week on Armin's A State Of Trance show as well as getting signed onto countless best selling compilations.
Undeniably a genius behind the controls in a studio, Sean Tyas has also translated his technical talents and popular sounds into one of the most in demand DJ sets in trance today. "I use and implicitly trust the VXT8's by KRK, They are the PERFECT balance between razor sharp accurate monitoring, and keeping the workflow fun, because they perform and deliver monstrous sound. All is kept in check by keeping a KRK ERGO Room Optimization unit patched in before the speakers, which really attenuates the boom that the natural acoustics of the material of the walls want to reflect back in to what I hear. It's a great way to hear the music as I work, and I trust what I hear, which is the most important." On the go, Sean switches off to a pair of KRK KNS-8400 Headphones. "At first, these were described to me as VXT8s to put onto my head". Well, now he's a full believer, because he refuses to work with anything else when out of the studio.