In a move designed to provide full native 64-bit support for DAWs such as Logic and Cubase, Sonnox has announced the release of 64-bit versions of all the native Oxford Plug-ins. In addition to 64-bit compatibility, the new versions also sport updated graphic interfaces.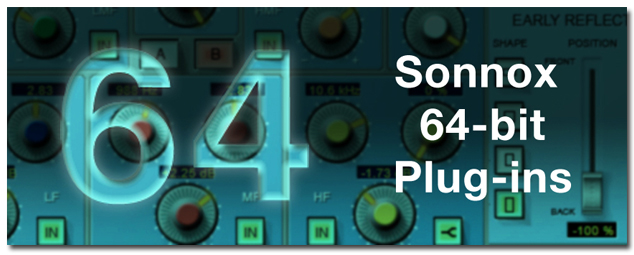 Updates can be obtained from the Sonnox website for as little as £15 GBP per plug-in (approx $23 USD). Sonnox Sales & Marketing Manager, Nathan Eames comments, "We're constantly working with ever-advancing platforms, and are delighted to be giving our users native 64-bit compatibility with this update. We will also be adding AAX native plug-ins (for Pro Tools 10), free of charge to licence holders of the new native versions."
For more information about Sonnox 64-bit plug-ins, or AAX native plug-ins, please visit www.sonnox.com.