Gary Numan, father of the UK's New Wave Electro Music has recently purchased a pair of Unity Audio Rock active monitors for his private studio.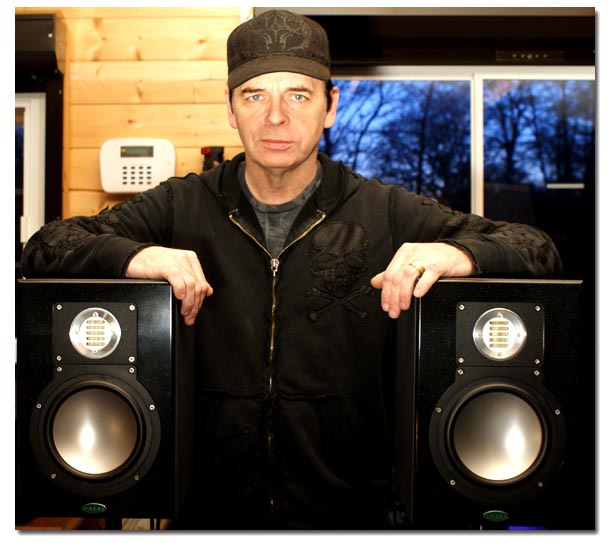 "Amazing little speakers. Being able to listen to tracks at low level, should you want to, and yet still hear all the low end is incredible. I'm used to having to drive my studio speakers somewhat to get them to sound accurate but you don't have to with these. It makes a long session far less tiring and my hearing is definitely in better shape than it usually is at the end of the day."
Gary's earlier work include the monster hits 'Cars and 'Are 'Friends' Electric?' which replaced conventional guitars with vast guitar pedal processed synth hooks. Later albums like 2011's 'Dead Son Rising' have a more industrial darkwave edge.
Numan has become acknowledged and respected by his peers, with such musicians as Dave Grohl ( of The Foo Fighters and Nirvana, Trent Reznor ( of Nive Inch Nails ), and Marilyn Manson proclaiming his work an influence and recording cover versions of old Numan hits. The band Basement Jaxx had a huge hit in 2002 with "Where's Your Head At?", which relied on a sample of Numan's "M.E." – from The Pleasure Principle – for its hook. In 2002, UK pop trio Sugababes scored a #1 with "Freak Like Me" – a mashup of Adina Howard's "Freak Like Me" and "Are Friends Electric?" by Numan's Tubeway Army.
UNITY AUDIO LTD
www.unityproducts.co.uk