SPL has a wide variety of analog processors and decided to combine them into 19″ rack versions. These 13 different Analog Elemental units result from the mix of six different preamps and processing modules. One single product combines two of the following modules in a 1U 19-inch rack.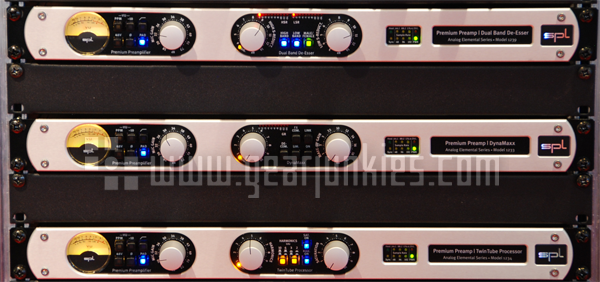 Modules and key features
– Premium Microphone Preamplifier
– Preference Microphone Preamplifier
– Transient Designer
– TwinTube Tube Saturation Processor
– Dual-Band De-Esser
– DynaMaxx Compressor/Limiter
This series was conceived to meet two very popular demands our customers have expressed throughout the years: on the one hand it offers the possibility to have the exceptional preamps of the RackPack modular series in the traditional 19-inch format; while, on the other hand, it offers perfect front end and processing possibilities for any situation ranging from pure preamplification to specific processing needs for vocals and instruments ― all combinations are readily available.
You can visit SPL at the Musik Messe on their Stand B 82 in Hall 5.1.