SPL introduces a mastering patchbay with interesting extra's that takes a step further compared to it's competitors.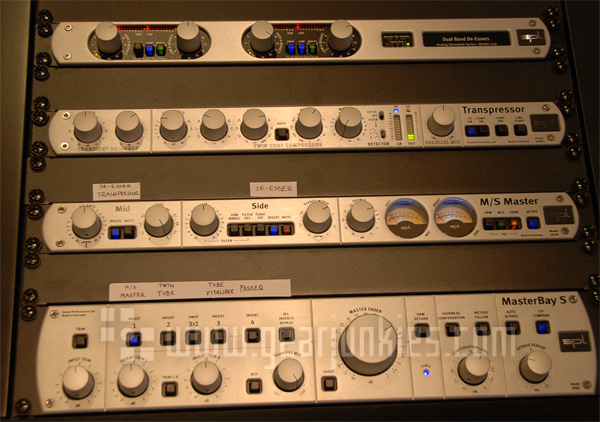 When it comes to mastering, a patchbay is not always enough: even for experienced users a simple comparison of different processors or processing paths can become a headache.
The new MasterBay S can manage up to four stereo processors comfortably and its fascinating possibilities allow you to get the best results out of your equipment.
Key features
– Four switchable inserts
– Parallel Mix function
– Automatic A/B comparison with freely selectable intervals
– Loudness compensation
– Trim potentiometers for all input and output levels
– Big level knob for dynamic fading
– Always reduces signal conversion to the minimum
You can visit SPL at the Musik Messe on their Stand B 82 in Hall 5.1.