Unity Audio have announced they will preview the forthcoming Avalanche sub-woofer at the AES San Francisco 2012 show. The Avalanche subwoofer is the third product in the monitoring range and is designed to compliment the brands existing Rock and Boulder for those that want extra SPL and low frequency extension but also can be used in conjunction with other monitor brands.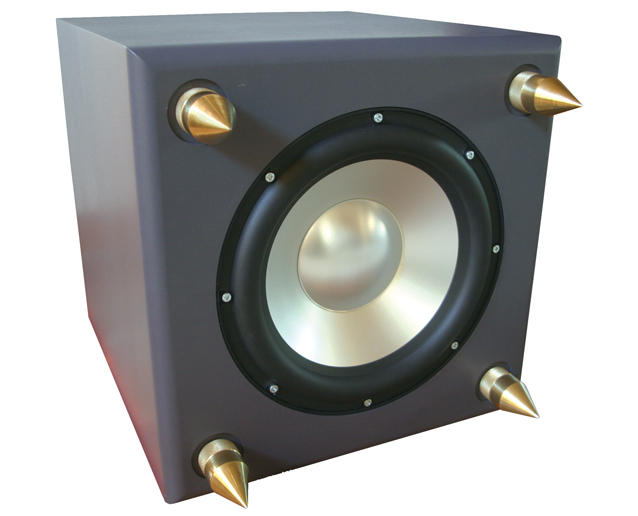 In keeping with the Unity Audios Rock and Boulder philosophy the Avalanche has been designed by Kevin Van Green and retains the sealed cabinet approach but it has a dual chamber with an aperiodic vent which gives all the benefits of a sealed cabinet; no port noise, tight fast accurate bass reproduction, but it also increases the bass response from a smaller cabinet.
The Avalanche uses a downward firing 12" woofer designed for heavy duty sub-woofer application in a 65 litre enclosure. The input circuitry uses two transformer balanced XLR inputs feeding Burr Brown op amps to maintain the best possible quality audio signal which passes through to the satellite speakers. Amplification is by two Rock low frequency custom E.A.R discrete Class A/B amplifiers running in parallel totalling 150 watts which are on rubber isolation mounts, the outputs are on two XLR connectors. The cabinet sits on four large adjustable custom heavy duty solid brass spikes to stop any unwanted movement. The Avalanche extends low frequencies down to 30Hz with the -3dB point down being 23Hz.
Users controls consist of volume, 180 degree phase switch, bypass switch, and a switched rotary satellite crossover frequency selector. A separate custom power supply is employed rather than an internal one to maintain cabinet symmetry and balance .
The cabinet dimensions are 490mm high x 430mm wide x 430mm deep without spikes. Price will be announced on a later date.