Akai Professional, the name synonymous with music production, announces MPC Pro Headphones, MPC Headphones, and MPC Earbuds, premium personal audio devices each designed for professional music production with Akai Professional's newest line of MPCs.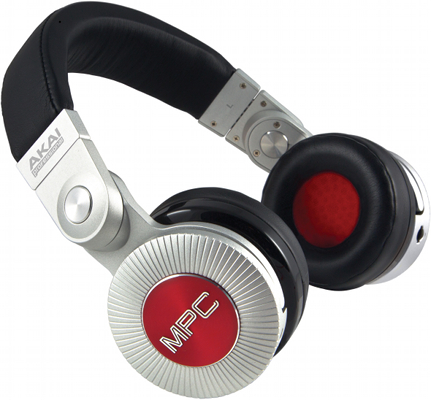 Akai Professional's new MPC headphones and earbuds are designed to match each new MPC in design, quality, and purpose. Each is designed to empower producers with the ability to hear their tracks and hone their craft with unmatched clarity and precision. In addition, MPC headphones and earbuds provide an exceptional experience for simply listening on the go to a personal music library.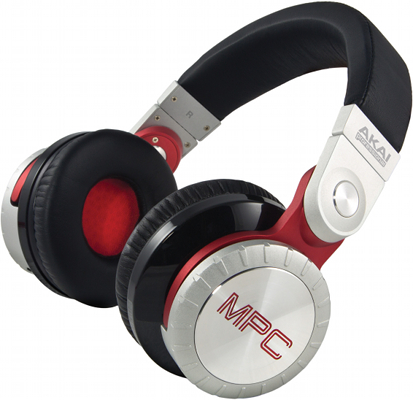 MPC Pro Headphones feature powerful 50mm drivers and an over-the-ear design for premium isolation and comfort in the studio, while MPC Headphones come with precise 40mm drivers and an on-the-ear design ideal for portability and music production on the move. Both feature Akai Professional's unmatched expertise in tuning and frequency response, as well as fully adjustable headbands, pivoting ear cups, and gunmetal aluminum and steel construction for a solid, comfortable fit.
Overstuffed leather cushioning on the headbands and ear cups provides a luxurious listening experience for even the most demanding studio sessions. An audio cable with 1/8-inch connector and 1/4-inch adapter is included for music production, and a communication cable with a built-in microphone is also included for use with mobile phones.
"Headphones are a huge part of the production process," said Dan Gill, Akai Professional Product Manager. "With the MPC headphones and earbuds, we're simply doing what we've always done—delivering the tools musicians need to get fully immersed in their craft."
Featuring lightweight soft-touch ear clips with aluminum trim and volume control, MPC Earbuds are flexible, powerful, and designed for the active producer. They're engineered to be multi-purpose with the ability to connect wirelessly via Bluetooth® to any compatible music player for casual cable-free listening, or to connect via the included professional audio cable for latency-free performance during music production. The built-in lithium-ion battery recharges easily via USB (cable included). MPC Earbuds deliver Akai Professional's superior