Approaching their 88th anniversary, the renowned German pro audio manufacturer Beyerdynamic has released a special limited edition version of their legendary DT 770 PRO headphone.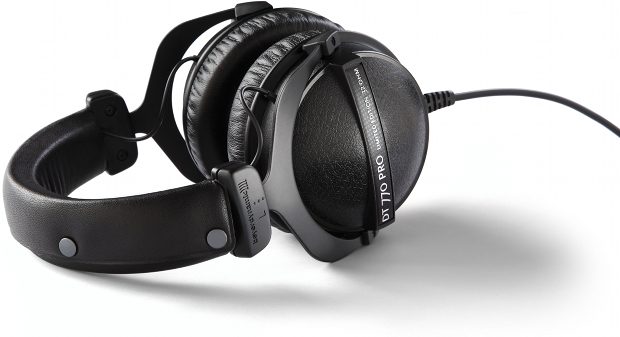 88th Anniversary Edition
The anniversary edition will feature the same professional sound quality of the company's best-selling 80-Ohm and 250-Ohm versions, but will be refined to 32 Ohms. This model is fully compatible with smartphones, MP3 players, tablets, laptops and PC soundcards, while maintaining its studio readiness. The new DT770 PRO LE 32 Ohms also ships with a convenient 1.6m/5.2 ft straight cable featuring a 3.5mm mini stereo jack and a 6.35mm (1/4") adapter.
"The DT 770 has been the premier headphone of choice for decades among professional audio engineers", said Lynn Martin, President of US Beyerdynamic distributor American Music & Sound. "A newer generation of artists is creating music on laptops, tablets and even on their phones. The DT 770 PRO LE 32 Ohms addresses their mobile needs with a shorter cable, 32-Ohm impedance and the same legendary sound quality that Beyerdynamic is famous for."
Long established as an industry standard in professional headphones, the DT770 PRO is hand-made in Heilbronn with distinctive details such as their unique "Softskin" black headband and ear cushions, and the new version also sports sleek aluminum labels on the outer ear cups that have been specially embossed with the anniversary year "88". The limited edition headphone comes in a specially designed retro-style anniversary box, which will only be available for a limited time.
The DT 770 PRO Limited Edition 32 Ohms is priced at $249.