Australian-based microphone designer RØDE has announced the i16, a surround sound microphone for iPhone, iPad and iPod touch that combines sixteen discrete microphone capsules to capture the user's surrounding audio environment in broadcast quality.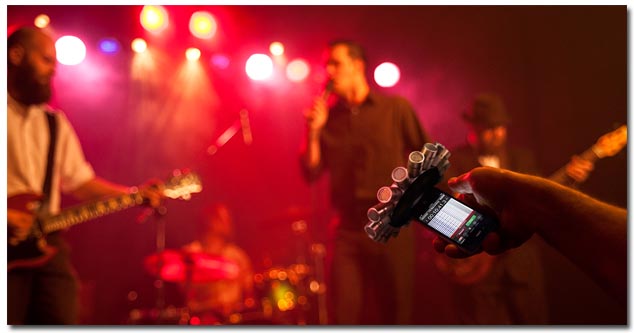 RØDE i16
RØDE's iXY stereo microphone for iOS devices was released in January, and has already gained critical praise from both musical and mainstream media, including a recent Red Dot product award.
The company is quickly emerging as the leader in microphones for Apple's portable devices, and the i16 aims to consolidate this reputation.
RØDE's founder and president, Peter Freedman, explains: "When developing the iXY we were focused on providing the ultimate in stereo audio capture for iOS devices. But during the project it became that there was a large proportion of the market who wanted to record in complete surround. We've taken that seriously and produced the i16."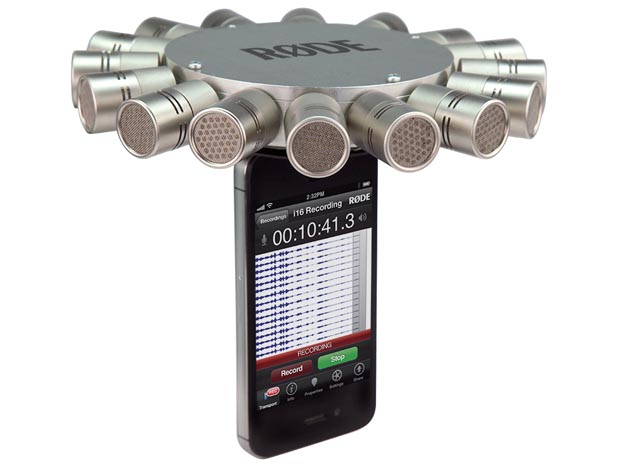 RØDE Rec App
The new microphone uses RØDE's own field recording app, RØDE Rec, to record the sixteen tracks simultaneously at quality up to 24-bit/96kHz. At the heart of the i16 is an incredible sixteen individual gold-sputtered cardioid condenser capsules, which allows the user a high amount of freedom to record in either surround, stereo, mono, or anywhere in between.
"Once the user records the surrounding environment, software processing inside RØDE Rec will allow them to cancel background noise through phase manipulation of the other channels, working much in the same way as noise-cancelling headphones." explained Mr Freedman. "In this way the i16 is even more effective at recording dialogue than a traditional shotgun microphone."
Once the user records the surrounding environment they can then use that track to phase cancel any background noise, very much like noise-cancelling headphones. This results in highly intelligible dialogue and crystal-clear audio.
The i16 is available with both Apple Lightning (iPhone 5, iPad mini) and 30-pin connections. Both are shipping now, with a MSRP of US$399.