Meet the all-new vjay, enhanced for iPhone and iPad! It's our biggest update yet. Take your video mash-ups to another level with unprecedented tools to seamlessly mix and scratch video content just as a DJ would with music. Update today! Loving vjay? Be the first to tell your friends that vjay is currently available free for one week, as it was just picked App of the Week on the App Store worldwide!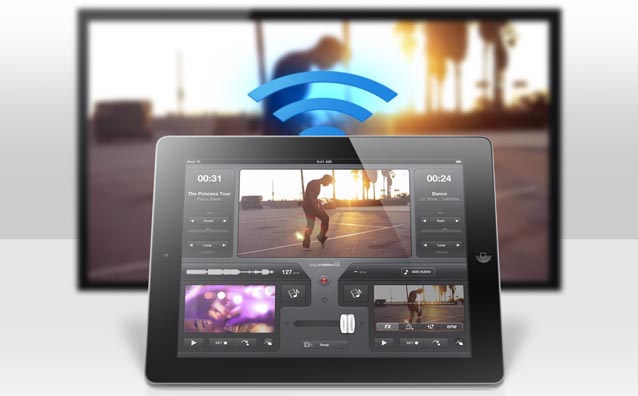 Exclusive Content
Receive exclusive content by music icon Snoop Dogg a.k.a Snoop Lion, plus music videos and visual clips by top visual artists.
Video Time-Stretching
Slow down or speed up a video clip without changing the audio pitch using "Video Time-stretching" exclusively created for iPhone 5 and the latest generation of iPad.
Big Screen Viewing
Re-mix your video contents and play the finished mash-up video directly on your big screen via Apple TV or share directly to Facebook and YouTube.
Get vjay for free at the appstore this weekend!