Novation have released a new firmware for their flagship hardware synthesizer, UltraNova. The vocoder of this synth has been overhauled. The improvement comes in the form of the simple firmware update and is freely available to all UltraNova owners. The update comes with 17 vocoder patches which are new to UltraNova.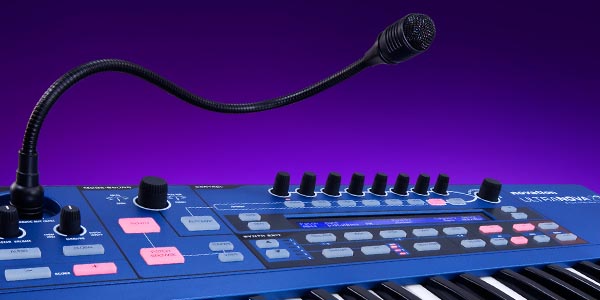 Improved sound and performance
The new vocoder algorithm vastly improves the sound and performance of UltraNova's vocoder. There are also a number of other updated features including:
Separation and spread controls for moving the bands
Formant freeze
Adjustable band resonance and decay time
Vocoder runs at full bandwidth
Visit this page to download the latest installer for Novation UltraNova which includes the firmware update.
About Novation UltraNova
UltraNova is a 'Nova' series analogue-modelling synthesizer with a powerful effects processor. It is a single-part synth taking the legendary Supernova II synth engine as a starting point and packing it with the latest technology. It now has brand new features including wavetable synthesis, even more powerful filters, a software editor and a revolutionary new touch-sense performance mode. The UltraNova vocoder is a 12 band vocoder that can be fed by the included gooseneck microphone or other instruments via stereo line inputs.
There are also a series of additional free artist and sound-designer soundpacks – including banks from the original Supernova and Supernova II synths – available to download from here.