Arturia has released version 1.7.1. of the Spark engine. From a redisigned sample engine to a revamped browser, from new effects to enhanced automation possibilities, everything was made to improve your use of Spark and leave more space to your creativity. Spark 1.7.1 adds also 15 exciting new kits covering a variety of genres and styles (already included in 1.7).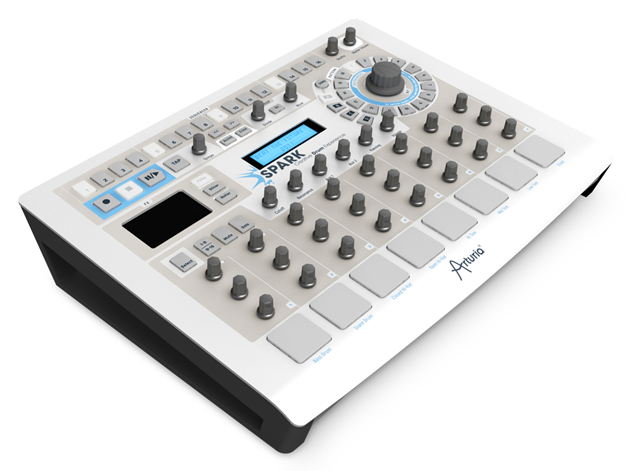 What's new:
A user-friendly and unified browser that can now be controlled from the Hardware. This browser allows to quickly preview projects, kits, instruments and samples.
Six new effects taken from the Arturia Wurlitzer V stompbox effects collection : EQ 10 bands, Analog Delay, Pitch shift Chorus, Vocal Filter, Analog Chorus, Leslie
A Step Automation for live performances
A new Global Automation Tool that will easily allow you to apply a global increment/decrement to the automation.
New automate pattern changes parameters (next pattern and next bank)
9 new kits
Several bufixes
Many improvements (browsing feedback, sample browser list, etc.)
Spark 1.7.1 features are also integrated in Spark EDM, VDM and Dubstep. Follow the links below to update your software.
Spark EDM
Spark Dubstep
Spark Hollywood