Alphasphere are very excited to announce that a limited run of the AlphaSphere nexus series is now available for purchase throughout Europe. After launches in Japan and the USA earlier in the year, it is now Europe's turn to have a generation of producers and musicians empowered by the creative possibilities of the AlphaSphere. AlphaSphere nexus, is the definitive version of the AlphaSphere (video), and is available through the online web store or one of the partner sites.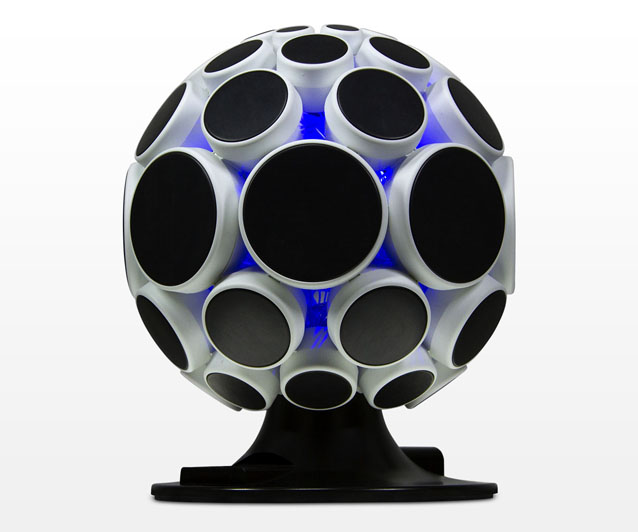 AlphaSphere
This is a completely new electronic musical instrument, its 48 tactile pads allow you to sculpt, manipulate and perform electronic music in an unrestrained, expressive way usually reserved for acoustic instruments. Through the accompanying software, AlphaLive, the AlphaSphere is compatible with all existing DAWs & MIDI software, it is also completely programmable and allows a series of notational arrangements to be mapped on to the spherical lattice.
Alphasphere: "Here at nu desine we couldn't be more excited about the state and direction of electronic music. We are constantly inspired and amazed by the new sounds coming out of the studios and homes around the world, and hope our product can help the masses of new producers and musicians continue their role in shaping this exciting musical movement."
Pick up your AlphaSphere nexus today over at alphasphere.com where they are currently offering free shipping on all UK orders placed before Christmas.