The Focusrite Red 1 500 with original circuitry is available now in the popular 500 series form-factor. With this preamp the legendary Red Series mic preamp is a new incarnation for the "Lunchbox" "500 Series" portable rack system. And it's shipping now.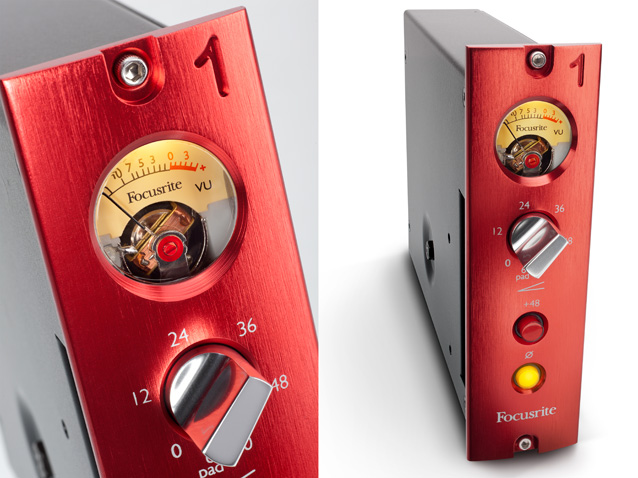 Focusrite's Red Range
This product series gained legendary status following its release in 1993. With circuitry from the original ISA110 modules designed by Rupert Neve for Air Studios, Red 1 rapidly became a sought-after mic preamp in the world's top studios, with its ability to handle almost any microphone and its unique, signature sound.
Featuring the same circuit topology and components as the original Red 1 mic pre designs and made in England, Red 1 500 offers the performance of the original Focusrite Red microphone preamplifier in a new, popular format: the 500, or "Lunchbox" portable modular system designed around API's original console modules, ideal for mobile/location use as well as regular studio applications.
Red 1 500, with its signature red anodised aluminium front panel, is perfect for those who remember the unique, stunning sound of the original Focusrite Red range, and want to bring that signature sound into the modern studio. Red 1 500 offers a compact interface to digital recording systems or for location recordings as well as convenient access in any control room.
Pricing: MSRP $1249.99 / $999.99